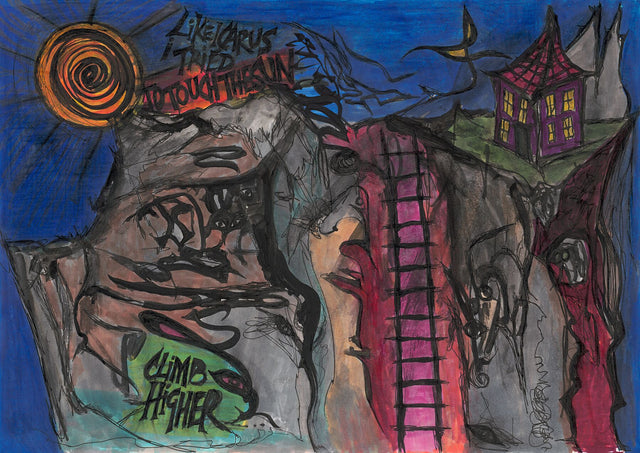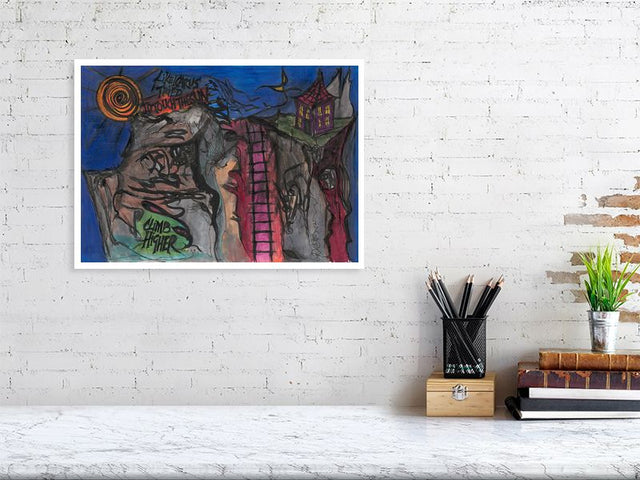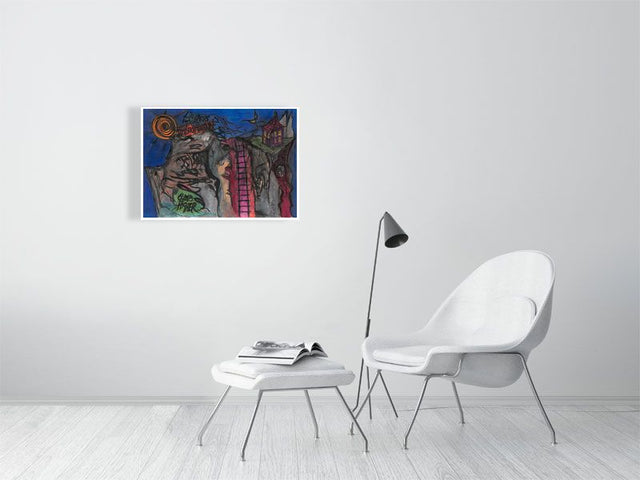 In the ancient Greek story, Icarus tried to escape Crete by making wings made of feathers and wax, but he flew too close to the sun and fell back to earth.
"This is an allegorical artwork with the shaman's house on the mountain ledge and the ladder is the device utilised to climb into the spiritual world which I fused from Jacob's ladder story to represent climbing up into a DreamTime vision, and with the sun as the spiral of life".
Print taken from a mixed media artwork. Giclée Print on Hahnemühle Pearl paper.