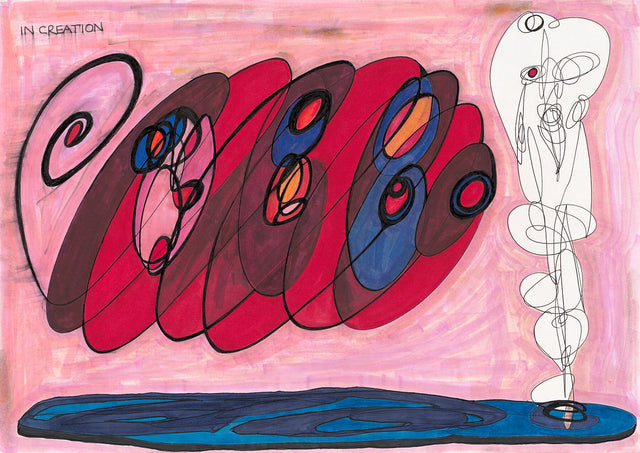 Standing in a 'vision state', the hero, depicted with a red pill for an eye, is keenly observing the 'spiral of life', inside an atmosphere of love and creation. Enclosed within the spiral is a caterpillar who is in the process of transforming and metamorphosing into a butterfly.
"I took the red pill…"
Print taken from a mixed media artwork. Giclée Print on Hahnemühle Pearl paper.