Exhibition
Micheal Haran studied at the Slade School of Fine Art. In 2012, he moved to Iquitos, Peru to study Amazonian Plant Spirit Shamanism. He returned to live in London after 2.5 years living in Amazonia. He started making artworks full-time again in 2018.
He had an exhibition at The Tabernacle in January 2020. He is a multidisciplinary artist working in oils, acrylics, gouache, mixed media, collage, and all kinds of pens, inks, coloured markers, pencils, pastels, collage, and vintage typewriters etc...
The themes of his work are wide-ranging and include abstract expressionism, abstract figurative or biomorphic and playful surrealism, highly coloured and full of motion, using a multitude of mediums. He is very influenced by his experiences in the DreamTime, shamanism, surrealism, biomorphic sculpture, DaDa, Post-impressionist synthetic and futurist art movements, archaeology and ancient cultures, as well as hand-drawn vintage cartoons and talking billboards.
Jazz, and many other cool music genres, a vast variety of literature, especially the Beat movement writers, Jack Kerouac and William S. Burroughs.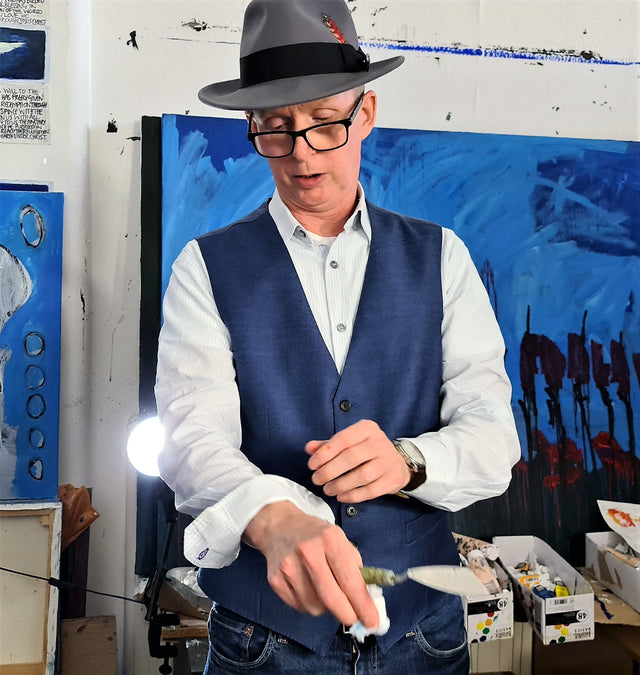 30 years + of having interesting experiences of being on the road around the world have all contributed to, fused and informed his artistic output.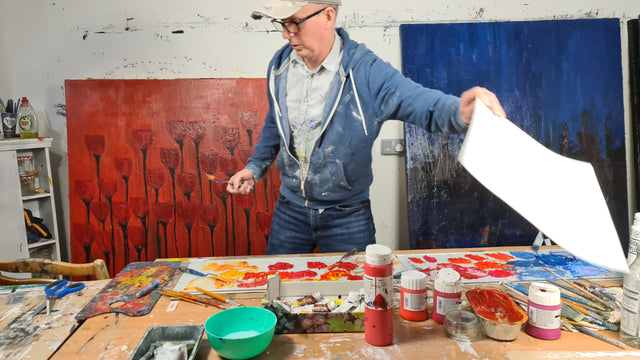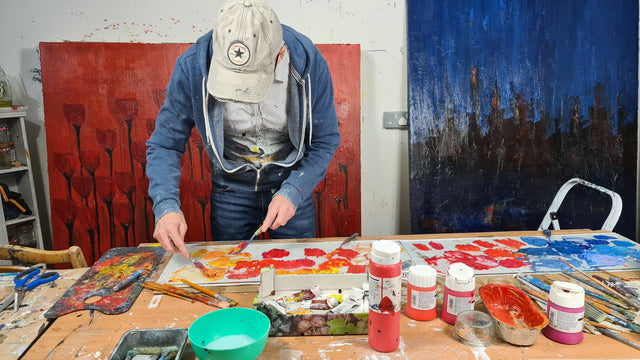 In The Studio